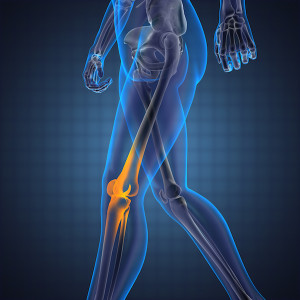 Orthopedic surgery is an intricate and advanced procedure that should only be undertaken by a highly qualified and judicious orthopedic surgeon.
Orthopedic Institute of the West, led by reliable board certified orthopedic surgeon Dr. Brandon Gough, provides hip and knee surgery to patients in Phoenix, Scottsdale, Arizona, and surrounding communities in The Grand Canyon State.
HOW TO IDENTIFY AN ORTHOPEDIC SURGEON?
Patients may seek a trained and experienced orthopedic surgeon in their area in the below mentioned ways:
The patient should search online for top orthopedic surgeons in their local area, and go over their website, previous patient testimonials, and other information available on the web.
Tap family and friends who have undergone orthopedic surgery previously for recommendations on an experienced orthopedic surgeon. Though this may not work for most families it is something to consider.
Talk to their physician regarding the particular medical concern and seek a referral.
Evaluate the database of licensed orthopedic surgeons who are on the American Board of Orthopedics website.
Speak with the medical insurer to get information on local orthopedic surgeons.
INDIVIDUALIZED CARE
The surgeon and their staff should be dedicated to providing a satisfactory treatment experience to each patient. The surgeon will need to interact closely with the patient and understand their concerns as well as assess their particular anatomical needs to deliver top-notch care.
On the basis of this evaluation, they will develop an individualized surgical plan to accomplish precise and effective results.
The kind Dr. Gough has significant training and experience in hip and knee surgery procedures. He is passionate about delivering excellent outcomes to every patient. Dr. Gough follows an individualized treatment approach which enables him to meet the patient's objectives in a minimally invasive and least painful manner. This also reduces the downtime and risk associated with a procedure.
QUESTIONS TO ASK
After the patient has found one or more potential orthopedic surgeons for their procedure, they should ask certain pertinent questions prior to settling on a particular surgeon.
A committed surgeon will motivate the patient to voice all their questions and concerns during the pre-op consultation and will offer in-depth and correct answers. The patient may ask the surgeon the following questions, among others:
Do you have board certification as an orthopedic surgeon?
How many years of training have you received in orthopedics?
How long have you practiced as an orthopedic surgeon?
Are you a member or fellow of an eminent orthopedic professional society or association?
In my case, will you perform the surgery yourself, or will the procedure involve other surgeons or trainees?
Do you undertake the particular type of orthopedic surgery that I require?
Are there any procedures available that can render my orthopedic surgery less invasive?
Are there any suitable alternatives to the procedure I need?
What is the rate of success for the orthopedic procedures that you perform?
Can you provide testimonials of past patients who have received the same surgery from you?
DESIRABLE QUALITIES OF AN ORTHOPEDIC SURGEON
In identifying an orthopedic surgeon, a patient should seek the following qualities:
Caring, considerate, attentive, and easy to converse with
Inclined to offer the patient information on various aspects of the procedure
Impassioned about the idea of making a positive change in a patient's life through orthopedic surgery
Ability to comprehend the innate aspirations, desires, and concerns of the patient
Accomplished hip and knee surgeon Dr. Brandon Gough receives patients from Phoenix, Scottsdale, Arizona, and other towns and cities in this area of the country for orthopedic surgery.
For more information about hip and knee procedures and treatments by Arizona Board certified orthopedic surgeon, Brandon Gough, M.D., please click here or call us at 602-359-3088. Taking new patients in and around Phoenix, Scottsdale, Glendale, Tempe, Mesa and surrounding Arizona cities.