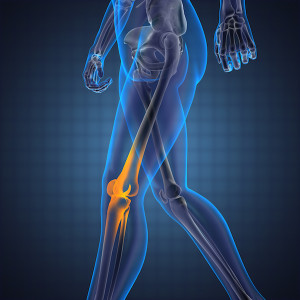 A majority of orthopedic procedures, specifically orthopedic surgeries, are complicated and delicate. It is vital for the orthopedic surgeon to have an in-depth understanding of the underlying anatomy and physical structures.
They should be able to develop an individualized surgical plan that can offer the patient safe results in a precise and less invasive way.
The surgeon should seek to minimize risks and adopt a conservative treatment approach while focusing on accomplishing sustainable benefits of movement, function, and pain relief for the patient.
Orthopedic Institute of the West, led by prudent board certified orthopedic surgeon Dr. Brandon Gough, provides hip and knee surgery to patients in Phoenix, Scottsdale, Arizona, and surrounding communities and towns in this glorious area of the country.
DR. GOUGH – PROFESSIONAL CREDENTIALS
Board certified orthopedic surgeon Dr. Brandon Gough is an eminent and respected medical practitioner with expertise in hip and knee replacement surgery in Phoenix, Arizona. Dr. Gough uses state-of-the-art robotic and micro-invasive techniques that enable the patient to resume their active lifestyle shortly after the surgery.
The focused Dr. Gough places a strong focus on the preservation of soft-tissue which allows for a speedy and more comfortable recovery phase, reduces the duration of the hospital stay, and at times, enables the patient to undergo their total joint replacement surgery as an outpatient procedure.
The accomplished Dr. Gough received his undergraduate degree from Spring Hill College in Mobile, Alabama. After that, he received a medical degree from the Creighton University School of Medicine in Omaha, Nebraska.
Subsequently, he finished his residency and internship in General Orthopedics at the University of Kansas, School of Medicine in Wichita, Kansas. Here Dr. Gough was also felicitated as the Resident Teacher of the Year.
He continued with specialized orthopedic training while pursuing his Lower Extremity Adult Reconstruction Fellowship at the Arizona Institute of Bone and Joint Disorders.
DR. GOUGH – CERTIFICATIONS
Dr. Gough is affiliated with the following prestigious bodies:
Certified board member of the American Board of Orthopedic Surgeons
Member of the American Academy of Orthopedic Surgeons (AAOS)
Vice President of the Orthopedic Surgery Interest Group
Member of the American Medical Association
Member of the American College of Physicians
His private orthopedic practice is located within the renowned Orthopedic Institute of the West which he helped create. Furthermore, he has operating privileges at Scottsdale Abrazo Hospital, and Liberty Hospital as well as a few surgical facilities in the Phoenix/Scottsdale, AZ region.
At present, Dr. Gough is working on creating a robotic center of excellence for knee and hip replacement surgery. He also trains surgeons from around the US and the world on the most modern techniques in minimally invasive knee and hip replacement procedure. In addition, Dr. Gough is a consultant/educator for Stryker Orthopedics.
GIVING BACK TO THE COMMUNITY
The judicious Dr. Gough is passionate about giving back to his community. He routinely dedicates his time volunteering with various charities such as:
Habitat for Humanity
Sienna St. Francis Clinic
Magis Clinic
Madonna School
ACCESSIBILITY AND INDIVIDUALIZED ATTENTION
Dr. Gough strongly believes that his patients can derive the most benefit from customized treated plans aimed at addressing the unique needs of every patient. He ensures that he is accessible to his patients to answer any questions or clarify any doubts that they may have throughout the treatment process. Transparency is key here.
Kind hip and knee surgeon Dr. Brandon Gough receives patients from Phoenix, Scottsdale, Arizona, and other neighborhoods and suburbs in The Grand Canyon State for orthopedic surgery.
For more information about hip and knee procedures and treatments by Arizona Board certified orthopedic surgeon, Brandon Gough, M.D., please click here or call us at 602-359-3088. Taking new patients in and around Phoenix, Scottsdale, Glendale, Tempe, Mesa and surrounding Arizona cities.